Western Heights, 2nd Floor, Karuna Road, Westlands
Mon-Sat, 8.00-18.00. Sunday CLOSED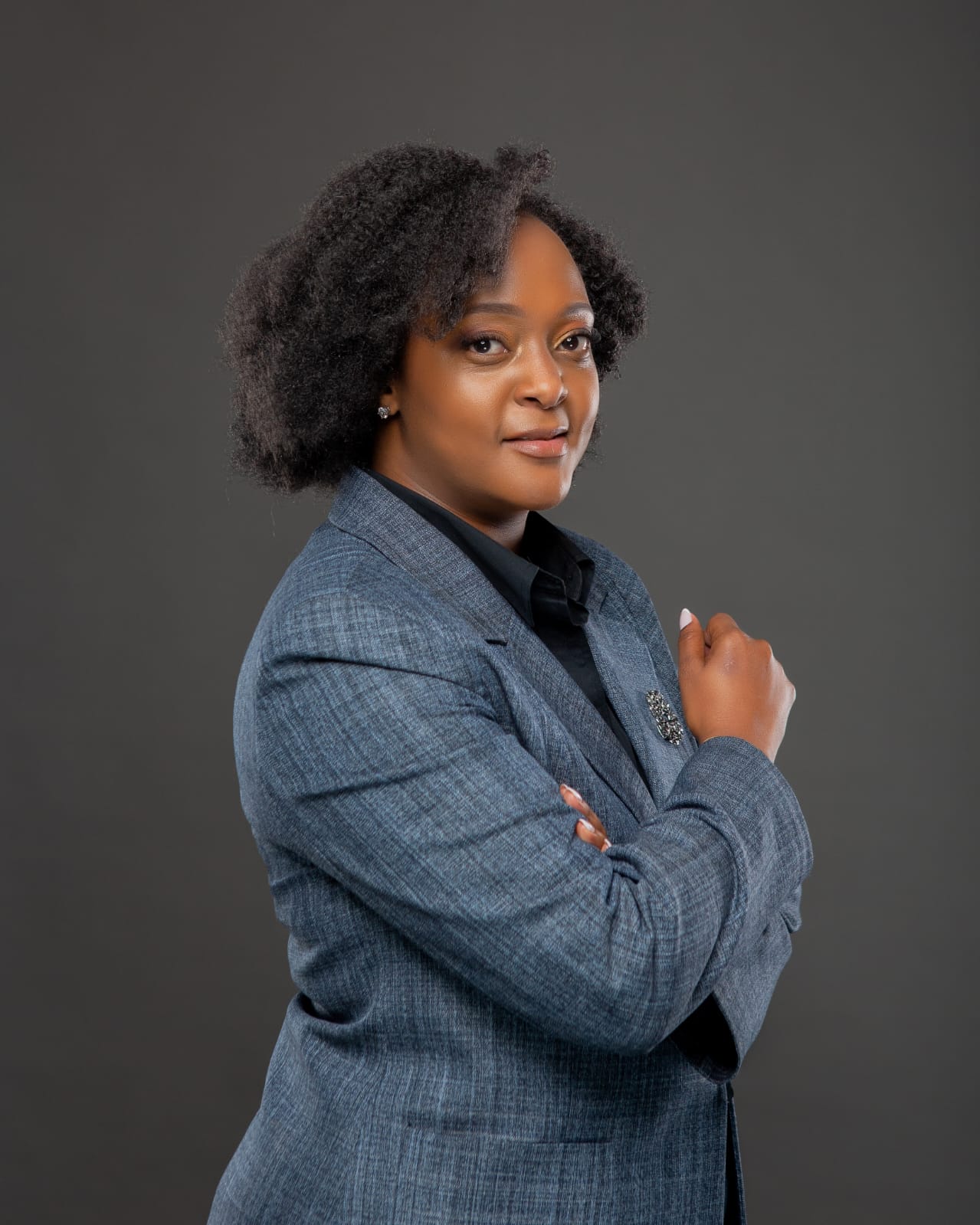 Nyawira Kinyua
Partner
Nyawira Kinyua is a Partner at the firm and an Advocate of over 12 years in practice with a rich and vast experience in the Law having previously worked in both private practice and public service.
A certified Corporate governance advisor, Nyawira has extensive skills and knowledge in advising and representing both local and multinational business entities, Fintechs, SACCOs, Small Medium Enterprises(SMEs) and start-up companies on a wide array of matters ranging from business formation, restructuring & transfer, Banking and Finance Law, Company Secretarial Services, Tax Compliance and General Regulatory Compliance.
Nyawira has guided private companies and other organizations in determining their compliance levels through Legal compliance audits as well as advised clients in Competition, Anti- Trust & Consumer Protection. She also advises clients in all aspects of Employment and Labour relations.
Nyawira has acquired exceptional experience in representing clients in wide ranging transactions including acquisitions and dispositions, structured financing, perfection of securities, equity financing, joint ventures, property management and leasing transactions.
Nyawira is also experienced in technology and data protection law having guided clients on interpretation and compliance with data protection , privacy and consumer protection laws in Kenya, guided clients through the development of data protection and privacy documentation including Terms and Conditions, Privacy Policies and appropriate web disclaimers and warranties, Conducted data protection impact assessment for local clients and offered tailored sensitization trainings on data protection and privacy laws in Kenya.
Her experience in public service honed her expertise in legal research; built a strong capacity in policy formulation and expertise in Legal drafting and writing. She has participated in the formulation of various laws, regulations, manuals, policies and publications geared towards the expediency of judicial service. She has also issued several Public procurement advisories.
Practice Areas
Nyawiras' areas of specialization include Market entry advisory, data protection and privacy , advisory, Corporate Governance Advisory, Legal Compliance & Governance Audit, Intellectual Property , Public Procurement Advisory, Tax & Statutory Compliance , Banking & Finance, Competition, Anti- Trust & Consumer Protection , Employment disputes and Advisory, Real Estate & Estate Planning, Insolvency and Restructuring, Mergers and Acquisitions, International & Cross Border Transactions, Securities, Corporate & Commercial advisories and Mediation.
Education and Professional Affiliations
She holds a Bachelor of Law Degree (Hons) from the University of Nairobi Kenya (UoN), a post graduate Diploma from the Kenya School of Law (KSL), Certification in Corporate Governance from the Centre of Corporate Governance (CCG) and Certification as a Professional Mediator from Mediation Training Institute of East Africa (MTI).
She is a Notary Public, Commissioner for oaths and a Registered patent agent. She is a member of the Law Society of Kenya (LSK), the East African Law Society (EALS), the Institute of Certified Public Secretaries of Kenya (ICPSK) and the Institute of Chartered Mediators and Conciliators (ICMC).
Nyawira is passionate about giving back to the community and is a Charter member of the Rotary Club of Lavington Jioni.
Head Office 
Andrew & Steve Advocates
Advocates, Commissioners for Oaths and Notaries Public

Western Heights, 2nd Floor,
Karuna Road, Westlands
P.O. Box 52 - 00606,Sarit Centre,
Nairobi, Kenya
Tel: +254 707 324 113 / 202 324 113
Email: as@asadvocates.co.ke


© Copyright 2018 Andrew & Steve Advocates.