Western Heights, 2nd Floor, Karuna Road, Westlands
Mon-Sat, 8.00-18.00. Sunday CLOSED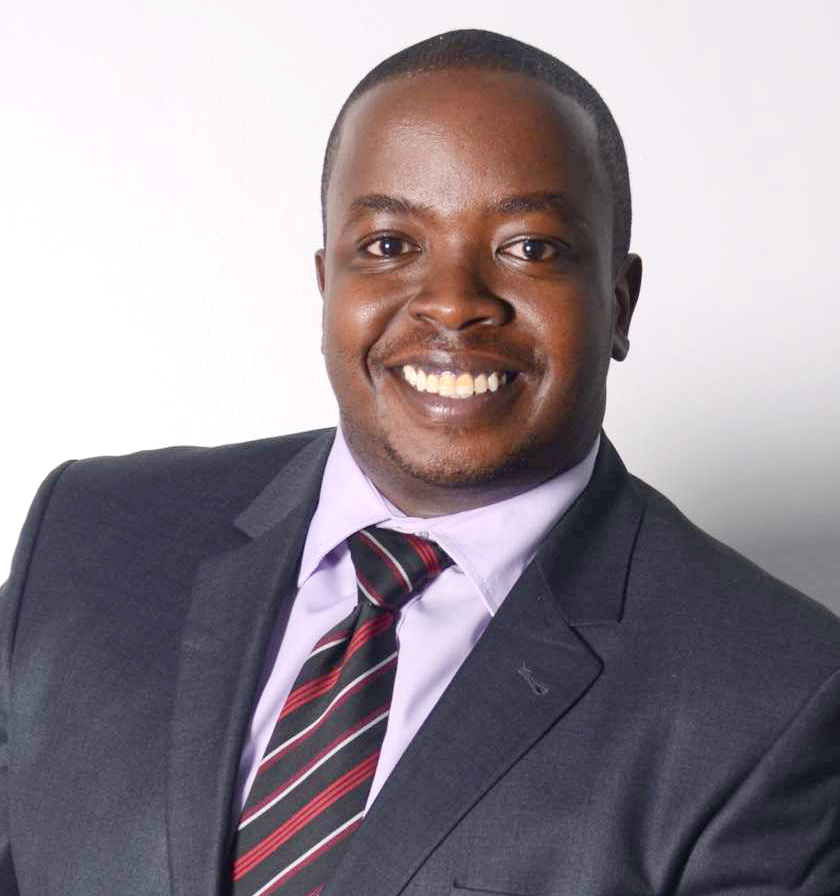 Steve Kimathi
Partner
Steve is an Advocate of the High Court of Kenya, a Commissioner for Oaths and a Notary Public.
He has vast experience in Commercial Transactions, Conveyancing, Employment and Labour Relations, Immigration, Family Law and Criminal Law. His provision of these services spans over 10 years' in legal practice, having represented Clients in numerous sensitive, complex and prominent transactions/matters within the Country.
Steve's main areas of Practice are Litigation (in Arbitration Tribunals and the High Court of Kenya in various matters such Claims under Contract Law, Construction Industry disputes, Intellectual Property Claims, Probate Matters, Matrimonial Causes, Criminal Matters, Employment and Labour Relations Matters and disputes involving negotiable instruments and other bearer instruments) and Commercial Transactions (including but not limited to preparation of commercial contracts, corporate restructurings, transaction legal due diligence work, banking, finance and insurance advisory, employment advisory, private equity, investments, employment law and aspects of land transactions).
Some of the notable cases he has handled are: Represented a Senior Government Official who was charged with fraud in relation to the construction of Kshs 63,000,000,000 Kimwarer and Arror Dams Scandal; Represented a Global Engineering Construction Services Company in a dispute filed by a Global Bank in respect to the financing of the construction of a $500,000,000 petroleum products pipeline; Represented one of the largest Cement, Mining and manufacaturing companies in the region in employment related class action suits valued at $300,000,000; Represented KBS Management Limited in a Kshs 500,000,000 Employment and Labour relations class action suit filed by over 700 former employees; Successfully represented one half of the consortium that was awarded the Kshs. 5,600,000,000 Teachers Medical Insurance Scheme in proceedings before the Public Procurement Administrative Board; represented 2 foreigners charged with being in possession of $700,000,000 and €600,000,000 in fake currency (equivalent to Kshs 190,000,000,000 the largest haul of counterfeit currency in Africa); represents corporates charged with fradulent transactions worth Kshs 1,600,000,000 from Chase Bank and represented individuals charged with Kshs 29,000,000,000 fraud in relation to the collapse of Imperial Bank.
Prior to forming A&S Advocates with Andrew, Steve was a Partner at LJA Associates Advocates, one of the large Law firms in the Country with its Chambers in Nairobi and Nakuru. While at LJA Associates Advocates, Steve was the Deputy Managing Partner, and was in charge of coordinating the regional legal services arm of the Firm. Before joining LJA Associates Advocates, Steve was employed as an Associate in the Firm of Havelock Muriuki & Raval where he worked before proceeding to the University of Kent, Canterbury, to undertake his Masters in Public International Law. He was later awarded a Masters in International Law with Distinction in the year 2011.
Steve is an Associate Member of the Chartered Institute of Arbitrators and is currently enrolled for the direct route to full membership course. He was also featured in the 2017 Business Daily Top 40 under 40 Men list as a highly rated Lawyer and one to watch in the coming years.
Head Office 
Andrew & Steve Advocates
Advocates, Commissioners for Oaths and Notaries Public

Western Heights, 2nd Floor,
Karuna Road, Westlands
P.O. Box 52 - 00606,Sarit Centre,
Nairobi, Kenya
Tel: +254 707 324 113 / 202 324 113
Email: as@asadvocates.co.ke


© Copyright 2018 Andrew & Steve Advocates.