Western Heights, 2nd Floor, Karuna Road, Westlands
Mon-Sat, 8.00-18.00. Sunday CLOSED
NEWS
What they have reported about our work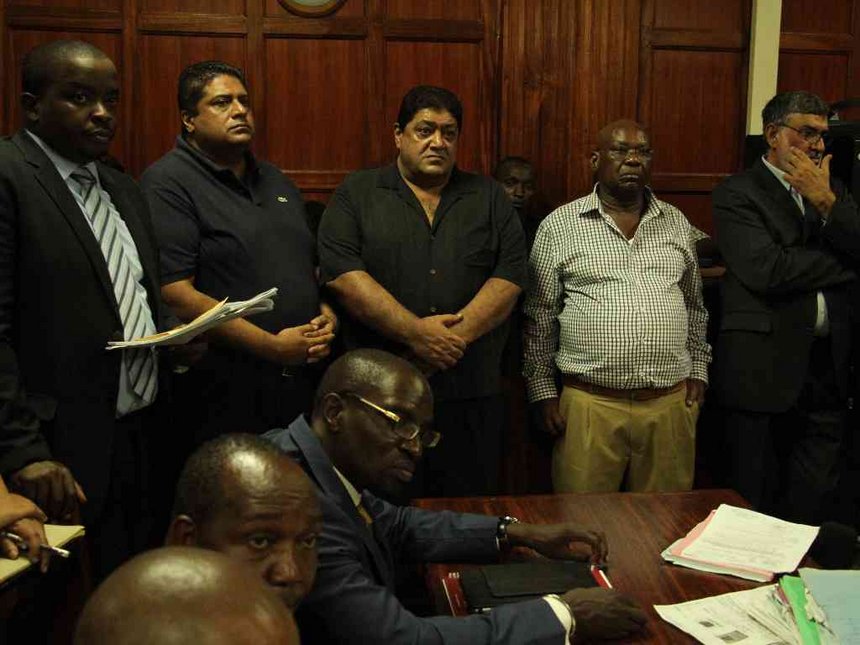 Reprieve for Imperial Bank managers as court orders Sh2 million bail refund
A court has directed that Sh2 million be returned to three Imperial Bank officials charged with conspiracy to defraud the financial institution.
Senior Principle Magistrate Joyce Ngandani gave the directive after defense lawyer Steven Kimathi told the court that the cash bail of the three had been reduced by the Court of Appeal on March 29.
Ngadani also directed the defense to liaise with the investigating officer for copies of witness statements that will be used as prosecution evidence.
The court granted the cash bail return to Nashir Haiderali, Zulfikar Haiderali, and Nargis Aziz. The three are charged alongside Naeem Shah, Imperial Bank MD and deputy MD James Kaburu.
The former officials are charged with defrauding the bank and its depositors of about Sh29 billion through irregular and illegal overdraft disbursements.
Shah and Kaburu are also accused of...
Head Office 
Andrew & Steve Advocates
Advocates, Commissioners for Oaths and Notaries Public

Western Heights, 2nd Floor,
Karuna Road, Westlands
P.O. Box 52 - 00606,Sarit Centre,
Nairobi, Kenya
Tel: +254 707 324 113 / 202 324 113
Email: as@asadvocates.co.ke


© Copyright 2018 Andrew & Steve Advocates.